The CRM51S is a custom remote solution designed primarily for prisons and public spaces.
It provdes a vandal-proof IR remote solution allowing foreasy operation of TV sets.
The panel is custom programmed to match your original TV remote and provides 5 buttons for the following operation: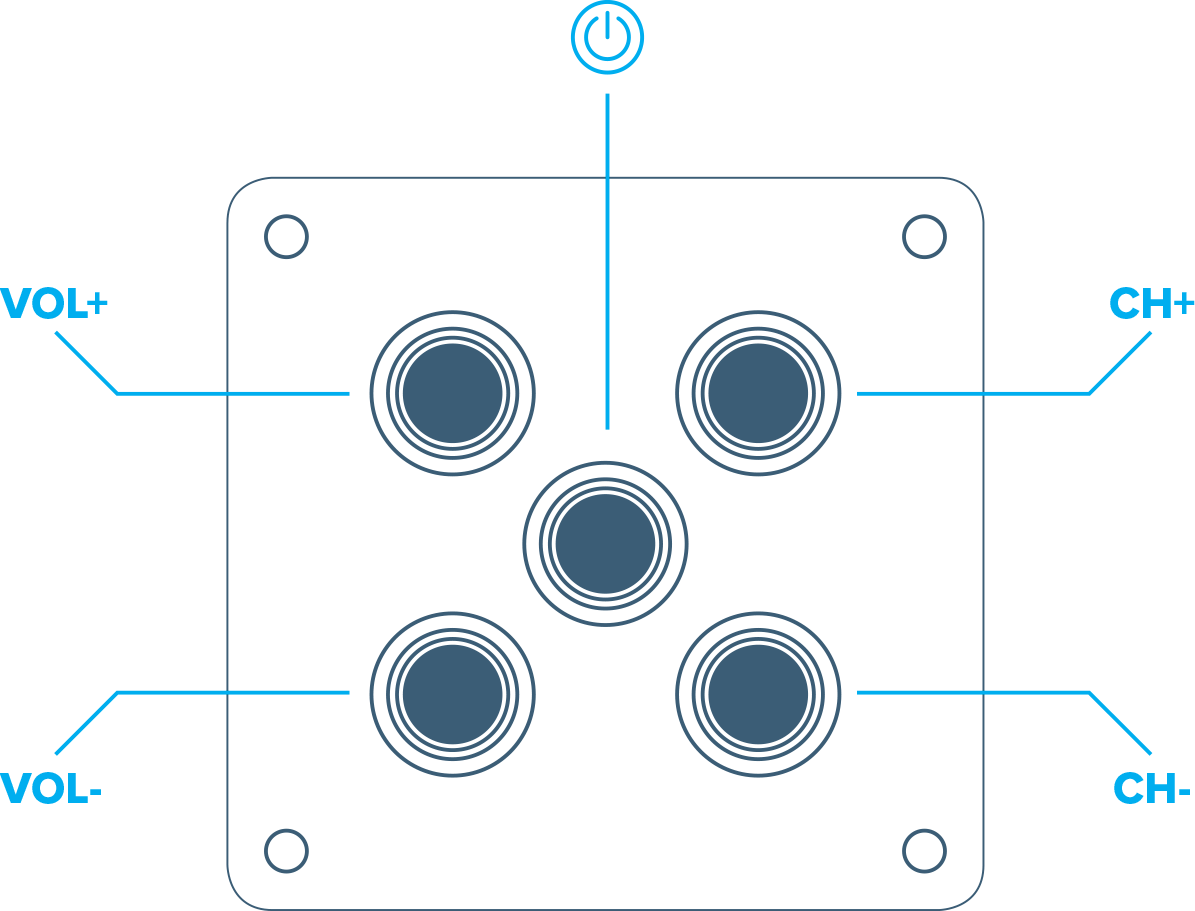 Volume up
Volume down
On/off
Channel up
Channel down
What's in the kit?
Stainless steel keypad
SM120512V 0.5A DC power supply
PRO1141 single IR emitter
Control box
How do I order?
To be able to setup your custom remote panel, we will need to program it to match your original TV remote. You will therefore have to send us your remote before we can ship out your pre-programmed kit back to you.
Place your order online and make note of your order number.
Carefully package up your original TV remote and mail it to the following address:

Radio Parts

Order no

XXXXXX

Reply Paid V26565

562 Spencer St

WEST MELBOURNE VIC 3003

Replace

XXXXXX

with your Radio Parts order number. Please note: No stamp is required when posting within Australia.
Once we receive your remote and program your panel, we will ship out your original remote and your CRM51S kit to the delivery address on your order.
How does it work?
The following diagram should explain the connection setup.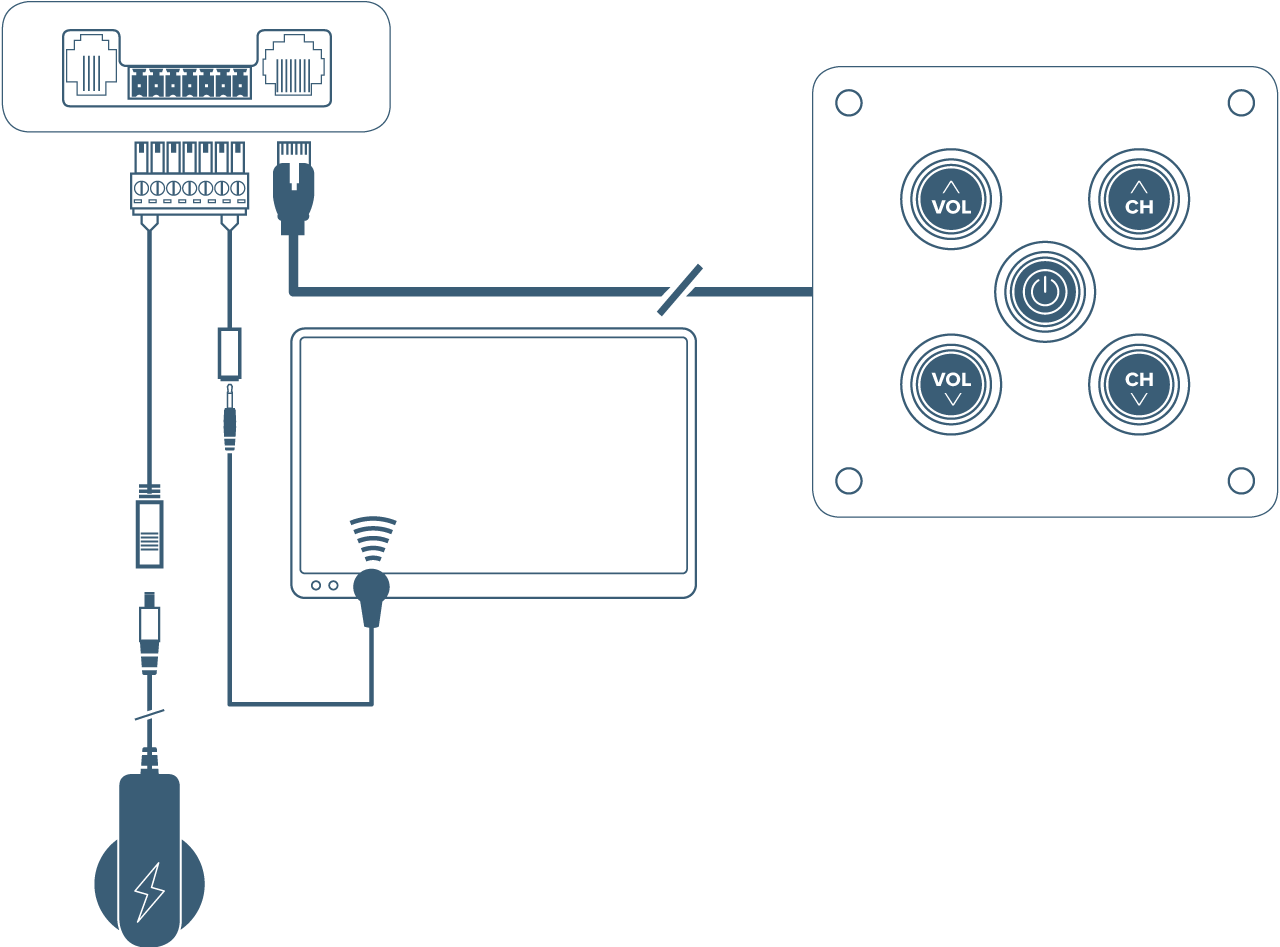 The terminal connector that plugs into the control boxhas two outlets. One for power and the other for the included IR beamer. Hook up the included power supply to theDC socket and the 3.5mm IR beamer plug to the 3.5mm socket coming out of the terminal connector. The IR beamer should be positioned over the IR receiver located on the TV.
Connect the panel to the control box using the RJ45 port..
Mount the keypad panel to a secure location and turn your TV on/off, volume up and down or channel up or down using the buttons.
The following picture shows the CRM51S mounted in a Britex enclosure.
Britex enclosures are made from high quality material andcan be ordered upon request. For more information on the Britex enclosures, please email us at sales@radioparts.com.au.