TRUBANDACTIVE TRU-BAND ACTIVE INNER FRINGE ANTENNA ACTIVE BLACK ARROW - HILLS
Tru-Band™ antennas are a revolutionary new combination antenna for Australian capital cities that have been designed for the digital-only TV environment in Australia. The Tru-Band™ Active is manufactured with and active diplexer-balun that provides higher output levels for multiple TV sets or long cable runs. The activediplexer-balun is based on a novel push-pull single stage low noise amplifier that provides increased common mode rejection and higher output capacity, ensuring genuine HD performance in a wide range of signal strength areas.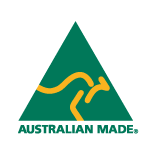 This product has been fully designed & manufactured in Australia. Registered design.
Features
Designed for the precise digital frequency bands for true HD performence

BoomLock™ manufacturing technology - patent pending

Sensational all-black fin