PHD1 PLUS PLATINUM HIGH DEFINITION DIGITAL ONLY ANTENNA - HILLS
The Platinum High Definition (PHD+) series antennas are engineered for Australian capital city digital channels, covering only the required frequency range to ensure the cleanest possible reception of digital TV signals. The PHD1+is a heavy duty antenna that offers superior performance forprime area reception conditions.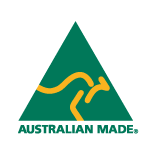 This product has been fully designed & manufactured in Australia. Registered design.
Features
Designed for Capital City Digital TV: Channels 6 - 12,28 - 36

Improved reception and impulse noise response

Fully designed and manufactured in Australia

Ultrasonically sealed balun for maximum reliability

Corrosion free design

Clamshell insulators for positive element locking

Simple to install
Specifications
30 other products in the same category: