Ultimax 36 Antenna
The Ultimax 36 phased array antenna offers ultimate performance for a UHF only antenna, with high gain across band IV and V, suitable for digital and analogue reception.
Designed and manufactured in Australia for Australian conditions, the UMX36 has an ultrasonically sealed low loss balun for superior matching and high reliability.
Careful attention has been paid with the mechanical design to ensure the phase bars are locked to the dipoles with a metal to metal joint, ensuring a positive RF connection thatwill not deteriorate over time due to plastic creep.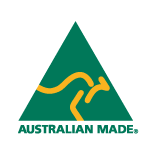 This product has been fully designed & manufactured in Australia. Registered design.
Features
High gain performance across the full band for best UHF TV reception
Ultrasonically sealed balun for maximum reliability
Metal locked phase bar connections for long life
Corrosion free and UV resistant materials
Designed for maximum strength
Simple to install
Suitable for digital TV
Specifications
UHF Channel Range 28-69
UHF Gain (dB) 12-15
UHF F/B (dB) 17-21
Downloads
30 other products in the same category: